Around 12,000 people work for CARE in over 100 countries. The vast majority of our staff are nationals of the country where they work. That's because local experts have the knowledge and know-how to deliver the change that is needed in their communities.
CARE International UK employs around 100 staff. Most are based in the UK, but some are based in CARE offices around the world.
Our senior management team
Helen McEachern
CEO
"Why CARE? Because CARE is there no matter how challenging the circumstances – with experience, commitment and a focus on putting women first."
Helen joined CARE International UK as CEO in August 2023, following a career dedicated to championing social justice, gender equality and human rights. She was CEO of the Cherie Blair Foundation for Women from 2017-2023. Under Helen's leadership, the Foundation saw a tenfold increase in the number of women entrepreneurs it supported each year, successfully achieving its 100,000 Women Campaign in 2022. Prior to this, Helen worked for over a decade at leading international charity for women and girls ActionAid, where she was Director of Fundraising and Communications for ActionAid International and, most recently, Director of Fundraising for ActionAid UK.
Helen has over 25 years' experience in international NGOs where she has held a number of senior leadership positions. She started her career in commercial and non-profit marketing in her native Australia before moving into international work in 2001 with Greenpeace International. Helen has travelled extensively and worked in a number of countries including South Africa, India, the Netherlands and the US.
Helen has a BSc. in Social Policy from Birkbeck, University of London, and an International Executive MBA from the IE Business School in Madrid.
Helen Thompson
Director of Programme and Policy
Helen Thompson joined CARE International UK in 2017 as MENA team leader and has held several roles, including Head of Humanitarian and Head of Programmes, before becoming Director of Programmes and Policy in 2022. Before joining CARE, Helen worked at the Department for International Development. She was Deputy Head of the Occupied Palestinian Territories office, oversaw governance policy and programming at the British Embassy in Kabul, and held a number of other roles delivering cross-government objectives on anti-corruption, migration and inclusive growth. Helen holds a Master's degree in International Studies from the University of Vienna and has almost 15 years of experience working in government, NGOs and multilaterals on policy development, programme design and implementation, institutional fundraising, and safeguarding. Her technical expertise focuses on governance, women's rights and humanitarian emergencies.
Bill Chidgey
Interim Finance Director
Bill leads on finance, risk, company secretarial and compliance for the organisation. He has been working in the charity sector for over 12 years – with prior roles as Director of Corporate Services at The Disabilities Trust and Director of Finance at the Royal Hospital for Neuro-disability.
Before moving into the charity sector, Bill was Finance Director at a global media business and prior to that worked at Ernst and Young.
Laura Griffin
Interim Director of Fundraising, Partnerships and Communications
Laura joined CARE International UK in February 2023 as Interim Director of Fundraising, Partnerships and Communications. With 25 years' experience in both the private and non-profit sectors, Laura specialises in strategy, partnership development, and high value fundraising. She joined CARE from BRAC UK where she was Deputy CEO and Director of Partnerships and has held senior income generation and leadership roles at Save the Children, Camfed International, The Natural History Museum, RSPB and UNICEF.
Prior to moving to the charity sector, Laura had a career in sales and marketing in the publishing industry with BBC Studios and Hachette Livre Group. She has built and led many successful fundraising teams and forged reciprocal, sector-leading partnerships with major international companies and philanthropic foundations. Outside of CARE, Laura is a Trustee of a children's heart charity.
Joanna Lloyd-Jones
Interim Director of People
Joanna joined CARE International UK in May 2023 as Interim Director of People responsible for HR, Facilities and internal change management. Joanna has worked predominantly in the third sector since 2015 most recently as the Chief People Officer and Chief Operating Officer for Social Finance. Prior to this, Joanna spent nearly 13 years at HSBC in a number of senior leadership roles including as Chief Operating Officer of HSBC's global Communications function.
Lyndall Stein
Chair
Lyndall has worked building support for international organisations working on a wide range of issues including the liberation of South Africa, access to treatments for HIV/AIDS, and in the UK on poverty and inequality. She has worked as CEO and as a Director of Fundraising, Marketing and Campaigns for a wide range of organisations, including the African National Congress, ActionAid, Care International, Concern Worldwide, The Terrence Higgins Trust, The Big Issue, BOND, Practical Action, VSO, The International HIV/AIDS Alliance, World Habitat, Save the Children, WWF UK and Elhra.
She now specialises in senior interim assignments and has been a speaker and trainer both internationally and in the UK. She has worked as a volunteer and activist both internationally and in the UK. She was awarded the 2017 Lifetime Achievement Award by the Institute of Fundraising, and is a Board member of Greenpeace UK and a Trustee of The Refugee Council.
Khalid El Ansari
Trustee
Khalid is an experienced accounting and assurance professional with over 15 years of experience. He is currently an Internal Audit Director at Centrica, leading global assurance projects over financial and operational areas. Prior to that, he worked for PwC for 11 years in France, England and Scotland. He brings extensive experience of risk management, internal controls and dealing with large and complex organisations.
Nigel Chapman, CMG
Trustee
Nigel Chapman holds Non- Executive Director and Trustee within the public and not-for-profit sector, including for the South Central Ambulance Service NHS Foundation Trust. He has held a number of charity Chair roles including at Nacro, Plan International UK and BBC Media Action. He is a school governor and City Councillor in Oxford, where he lives. Nigel was CEO of Plan International from 2009-15. Before that, he spent over 30 years in broadcasting, culminating in leading the BBC World Service from 2004-9.
Desiree D'Souza
Trustee
As SeeAbility's Executive Director of Innovation and Social Impact, Desiree leads SeeAbility's fundraising and volunteering, marcomms, employment, digital skills and engagement teams. Desiree is an experienced leader with a specialism in building long-term partnerships including with leading corporates. Over her career, many of these have delivered transformational education, employment and advocacy opportunities for and alongside people with disabilities in the UK and internationally.
Esther Kwaku
Trustee
Esther is the Founder and CEO of The Nerve Network, a social enterprise which supercharges brilliant people living in remote, low-income places to start their own businesses. Her drive for social change has seen her working for a number of international charities through a 20-year career spanning fundraising, strategy, communications and marketing. She has also worked on global humanitarian issues in Sudan, DR Congo, Ethiopia and Myanmar. With a passion for storytelling, Esther is a firm believer in creating powerful content and telling dignified, human stories that elevate people living in poverty.
Bavan Nathan
Trustee
Bavan is a governance, risk and assurance executive and advisor with over 25 years' experience. He is the Founder and CEO of Palum Consulting, a bespoke service provider helping small to medium-sized organisations make sense of their risk and governance requirements in an increasingly complex regulatory environment. Prior to starting his business, Bavan was the Chief Audit and Risk Officer at Tesco.
Bavan was previously a partner and a practice-leader in the consulting business at KPMG. There he specialised in the provision of risk and assurance services including internal audits, and governance, risk management and internal (financial) controls frameworks.
Nadine Nohr
Trustee
Nadine is Founder and CEO of Jolo Media, a boutique media consultancy she set up in 2015 providing strategic and commercial advice to television producers, platforms and distributors. She has been working in international programme finance and distribution for the past 30 years for large and small, public and privately owned organisations heading up distribution for ITV plc. and leading independent producer the Shine Group. Alongside her professional roles Nadine has worked in the voluntary sector as Trustee and then Chair of Everychild, an international child rights charity. Since 2016 she has been a Trustee and chair of the Ethics and People committee for Care International UK.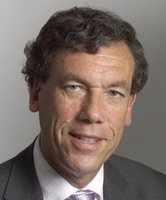 Edward Sparrow
Trustee
Edward Sparrow is a Senior Consultant and former partner of law firm Ashurst LLP, where he acted as the manager of the continuing long and happy relationship between the firm and CARE International. He is Chair of the City of London Law Society and a Member of the Bank of England's Enforcement Decision Making Committee. He holds posts in a number of charitable organisations.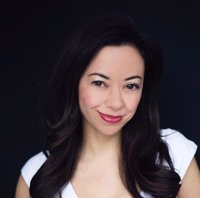 Anita Yuen
Trustee
Anita is a Partnerships and Engagement leader with 20 years' experience of pioneering new internal businesses and growth strategies to enable organisations to scale their social impact across health, child rights, climate, and equity issues. Anita currently leads Social Impact Partnerships for Meta in Europe, Middle East and Africa where she is responsible for Meta's regional social impact strategy and the roll out of social good products and programs across Facebook, WhatsApp and Instagram. Prior to joining Meta, she was responsible for leading UNICEF's global engagement strategy and has led digital innovation for a wide range of organisations such as IFRC, UNHCR and WFP. Anita has experience launching social good products across 60 countries and driving market expansion, managing global teams with international experience in the US, Canada, Italy, Switzerland, and the UK.
Find out more about CARE's work
CARE works in over 100 countries to overcome poverty and achieve social justice.